Products
Ayran
Feel Good, Feel Fresh !
Sütaş Ayran, is the most preferred ayran in Turkey.
Sütaş Ayran quenches and refreshes the thirst with its taste that is liked by everyone from 7 to 70, and its drinkable consistency. Sütaş Ayran makes you feel good by providing the sense of renewal.
Sütaş Ayran adds flavor to the dishes which it accompanies!
It is a nutritious, natural, healthy and beneficial beverage.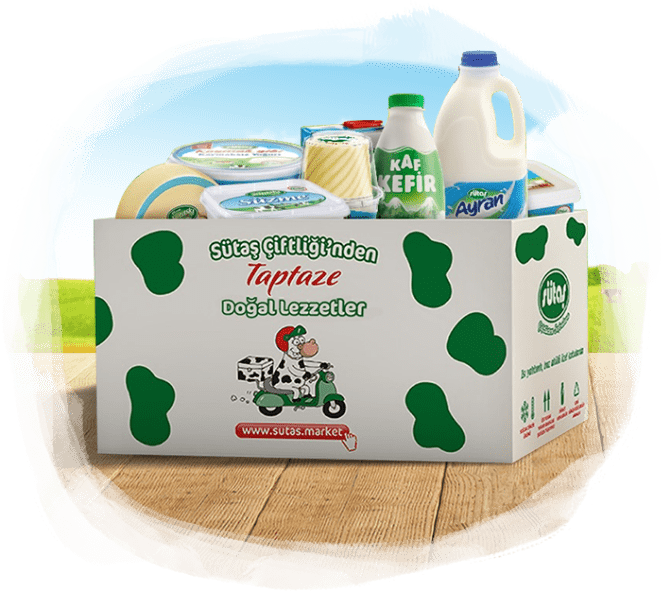 We pack your order with our fresh dairy products in a heat insulated cool box and deliver it from farm to your doorstep, by our specialized team.
BUY FROM SÜTAŞ MARKET