Cows require compound feed rich in protein, minerals, and vitamins in addition to fodder to maintain a healthy and balanced diet responding to changing nutrient needs during different age groups. An average cow consumes half a kilogram of mixed fodder for every liter of milk it produces. This fodder is produced through the heat treating of a mix consisting of maize, barley, wheat, pulps, molasses, bran, vitamins, and minerals.
Feed production plants in our integrated facilities are designed in capacity to produce sufficient compound feed necessary for the amount of milk to be processed at the dairy factory in the same facility.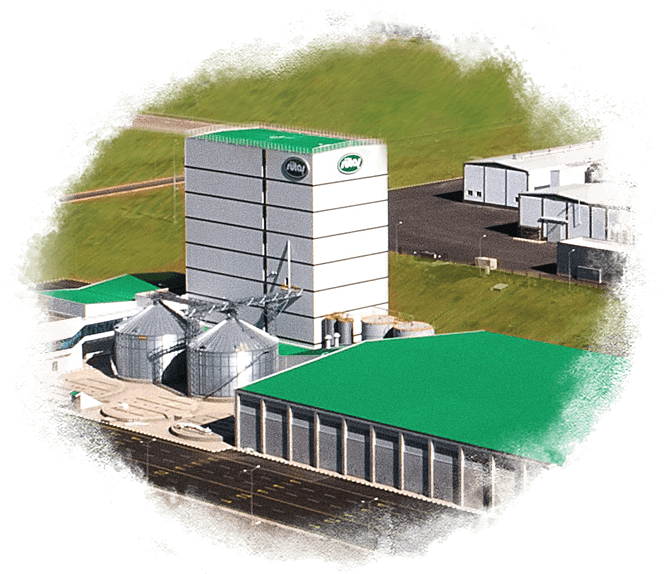 The compound feed used to produce the milk we process is produced at our own production plants and delivered to our growers' farms.
We differentiate our fodder to address the nutritional requirements of our cows at various ages and stages; and we provide the right variety to support their healthy and efficient growth with stronger immunity systems.
We determine the suitable fodder content and amount ratio based on the nutrient requirements of cows in a specific age group.
We grind and mix the select fodder content.
The mixture is then steam-roasted for about 100 seconds and subjected to heat treatment. This treatment ensures hygiene and helps digestion for cows.
We then compress the fodder and produce pellets for easier consumption.
We can assure traceability up to raw materials throughout all our fodder production.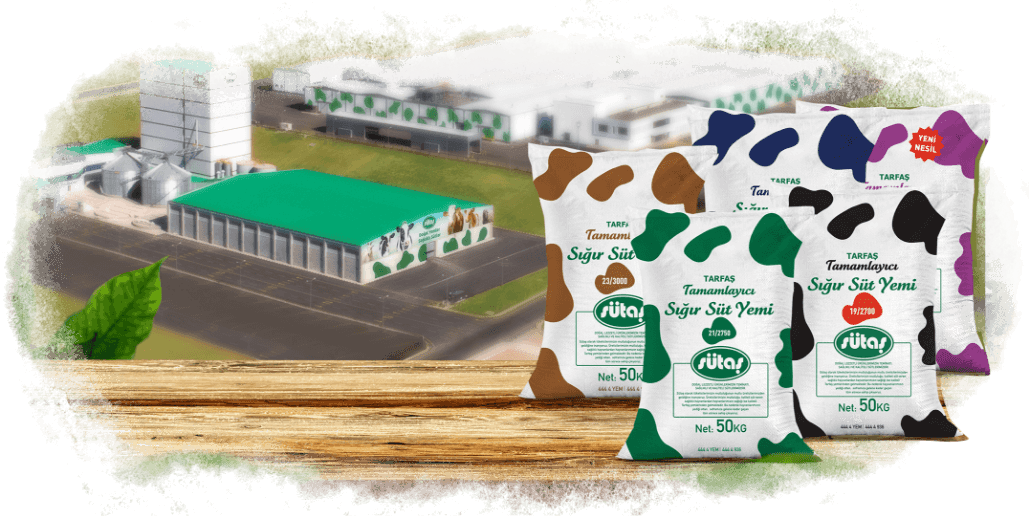 Our high-capacity and high-efficiency production plants offer flexibility to respond to changing needs of our milk producers at different times.
We have developed a suitable technology that allows us to produce feed that is in ideal solidity and size and is most easily digestible for cows.
Incorporating the latest technology, our feed production plants function at high energy efficiency.