We ensure the traceability and reliability of our products and ensure their naturality with the "Sütaş Farm to Table Food Safety" system, which monitors the entire process, step by step, from the feed our cows feed to the delivery of our products to the tables.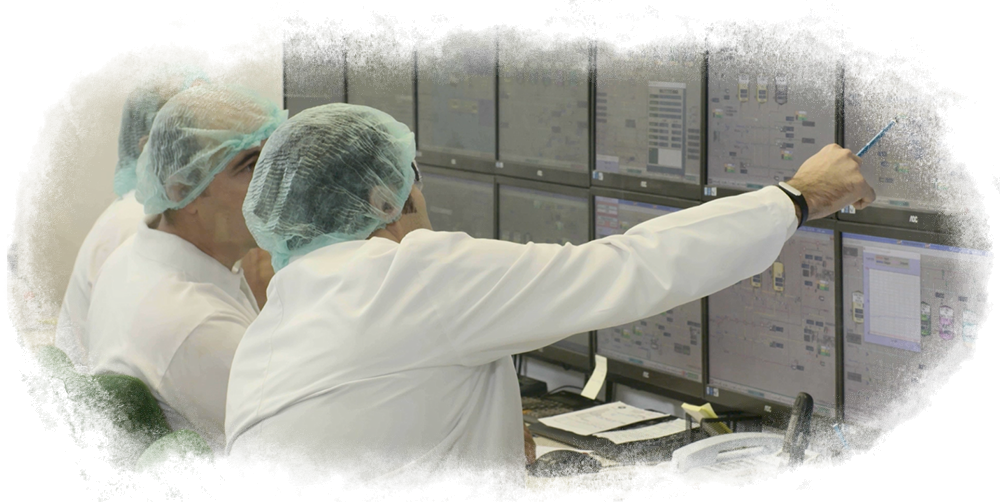 We meticulously implement the rules and systems in all our facilities, expressed as "Good Manufacturing Practices" (GMP - Good Manufacturing Practices) within the scope of our "Sütaş Farm to Table Food Safety" system, which is structured on the principles of prevention, sustainability and continuous improvement.
We manage our facilities with digital technologies and advanced automation systems, monitor and record all stages of milk in the facility with smart systems.
We control and analyze the milk before entering our facilities, at laboratories in accordance with the accreditation rules with international reference methods, and accept milk that meets Sütaş Natural Taste standards at our facilities.
We use technology to preserve the naturality and intrinsic values of milk, and we produce our products with lean and efficient processes.
We provide sterile air quality in all areas where milk may come into contact with air and positive air pressure that does not allow air to enter from outside to inside. In this way, we eliminate all kinds of risks that may come from the air.
We make sure that our products do not carry any food safety and quality risks by passing them through final quality tests before they leave.
We keep witness samples of each batch of production in order to monitor all our products until the end of their shelf life.
We indicate the production date, hour and minute details on our products, beyond the expiration date.
In addition to this whole process we manage in our integrated facilities, we expect our material and service suppliers to operate within the scope of food safety, traceability and sustainability criteria. We encourage and audit them to improve their processes. By integrating the detailed coding systems of the raw materials we purchase into our own system, we achieve holistic traceability, including our suppliers.