Our Sustainability Activities
Environmental Sustainability
The effects of climate change are becoming more visible with each day and require action from every segment of society. With our circular economy-based "Farm to Table" business model, we increase our renewable energy production, operate in accordance with the principles of regenerative agriculture and sustainable dairy farming, use water and energy efficiently, and work towards achieving zero waste.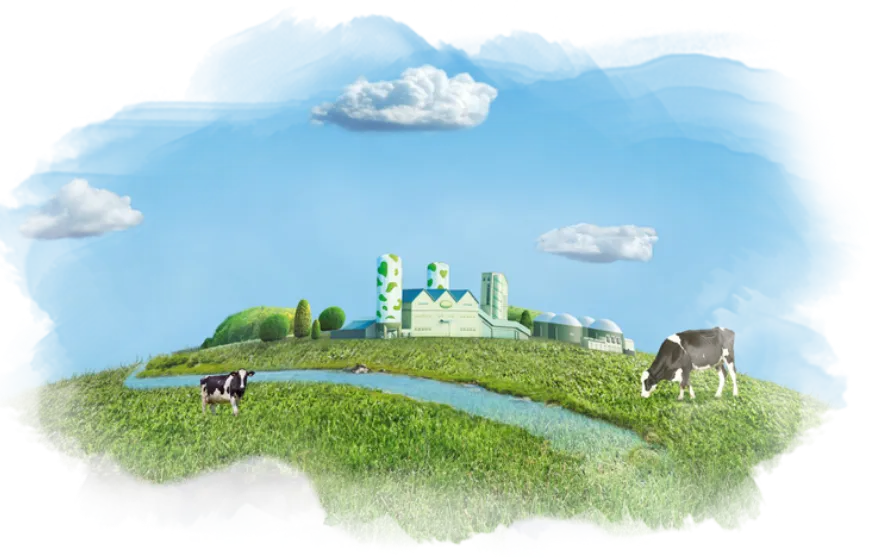 We believe that natural resources, such as soil, water and air, are entrusted to us by nature and operate with the principle of "giving what we get from nature back to nature."
Other key elements of our policy include circular economy-based waste reduction and recycling, the development of all new products and operational processes to achieve the minimum environmental impact, and raising the awareness of our suppliers and employees accordingly. For the management of our environmental impact, our dairy factories and power plants operate at the standards of the ISO 14001 Environmental Management System, while our dairy factories additionally operate at the standards of the ISO 50001 Energy Management System. We focus on continuous improvement by monitoring our environmental performance with management systems.
To ensure that our employees adopt our environmental strategy and approach, we organize training on subjects such as conservation of the environment and natural resources, waste management, energy management and energy efficiency.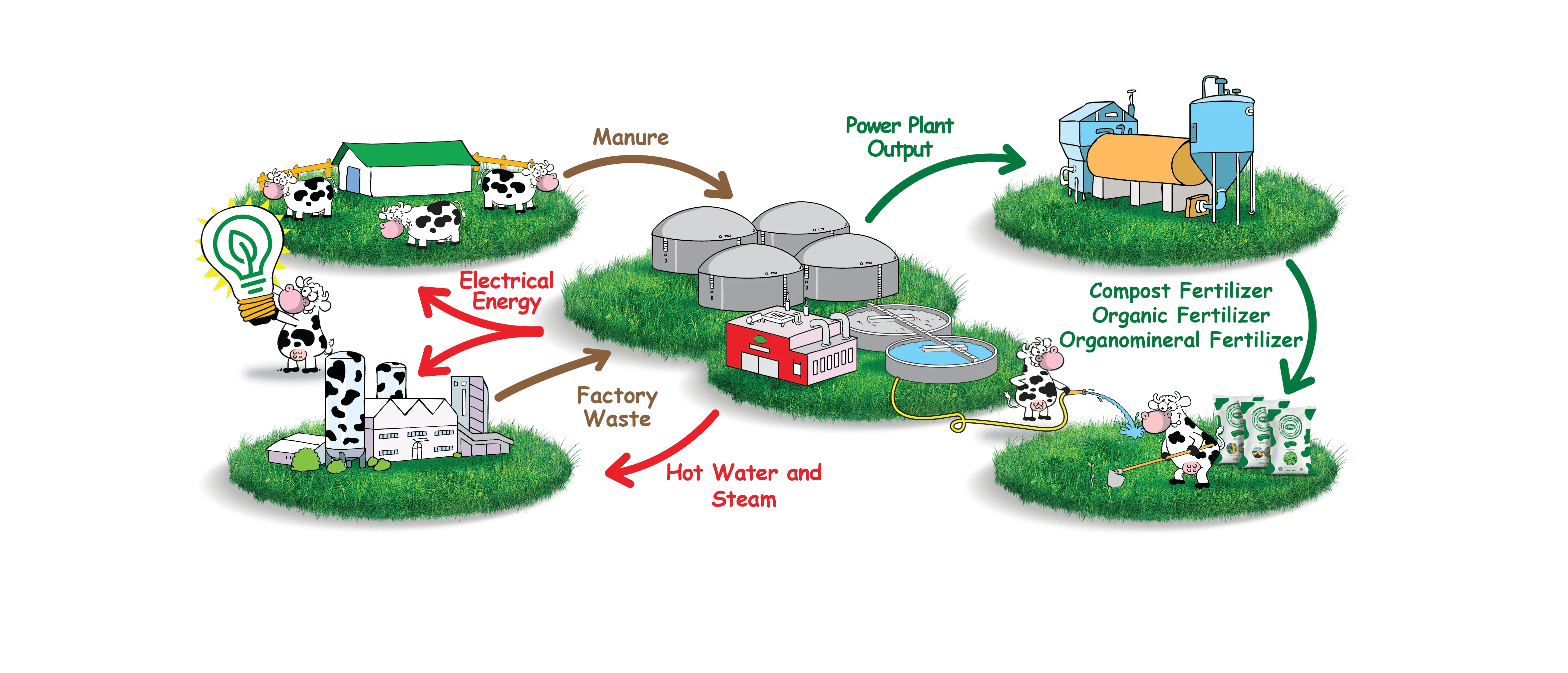 Climate Change
Climate change is the biggest crisis facing the world today, and it is accelerating much faster than expected. The global sea levels are rising, glaciers are melting, and forests are burning. Increasing temperatures trigger environmental degradation, biodiversity loss, natural disasters, and extreme weather events such as floods, tornadoes, droughts, while simultaneously threatening food and water security. This is a global crisis that can only be resolved if the whole world takes action.
We believe that the most significant contribution companies can make against climate change is integrating the solution to these problems into the core of their business models and plans, and adopting them across their organizations.
With our "Farm to Table" business model, we use energy, water and natural resources more efficiently in the value chain rings under our control, ensure circularity by obtaining electricity, thermal energy and organic-organomineral fertilizers from animal manures and organic wastes, reduce greenhouse gas emissions by minimizing the use of natural resources in supply-distribution processes, and contribute to the solution with our investments in renewable energy generation.
Greenhouse Gas Emissions from Livestock Production
Sütaş manages a large herd. As our herd size increases, our greenhouse gas emissions increase proportionately from enteric fermentation.
We know that the most effective way to reduce these emissions is to improve the health, productivity and nutrition of our animals. We also prevent the formation of more greenhouse gas emissions by using manure at biogas plants for production of renewable energy.
We emphasize genetic selection for high-yield and energy-efficient animals is effective in reducing methane emissions from dairy cattle. To serve this end, we select, from each herd, the most productive animals and use the best-quality sperm, as they are more efficient than the previous generation. Currently, these selections are based on the data we collect on our farms using digital tools and the pedigree information of the animals.
With the Livestock Research Center we will establish in Bingöl, we will achieve faster results in breeding studies by making this selection based on genomic selection tests.
We will both improve the genetic potential of our own herds and make significant contributions to the genetic progress the country's livestock by transferring to surrogate mothers the embryos we will obtain from the high-producing calves selected with these tests, and ensuring that the animals are inseminated with the sperm we will obtain from the high-quality bulls selected with the same tests.
We also conduct research for breeds with lower methane emissions and update our livestock strategy accordingly.
The dietary diversity in livestock affects the formation of methane gases, which is why we endeavor to maintain the fodder-concentrated feed balance in the nutrition of our animals.
The addition of essential oils to animal feeds is one of the key components of our enteric methane reduction strategy. Additionally, we have been actively using secondary plant extracts (saponin, red seaweed, etc.) in animal feeds since the beginning of 2020.
All of these practices have been scientifically proven to reduce methane formation from enteric fermentation by 60 to 80 percent. As Sütaş, we aim to measure the impact of these practices more effectively in the coming period.
We follow the Farm to Fork and Methane Strategies set out by the European Green Deal to reduce the emissions from livestock, and rapidly integrate them into our daily operations by closely following the studies carried out in line with these strategies.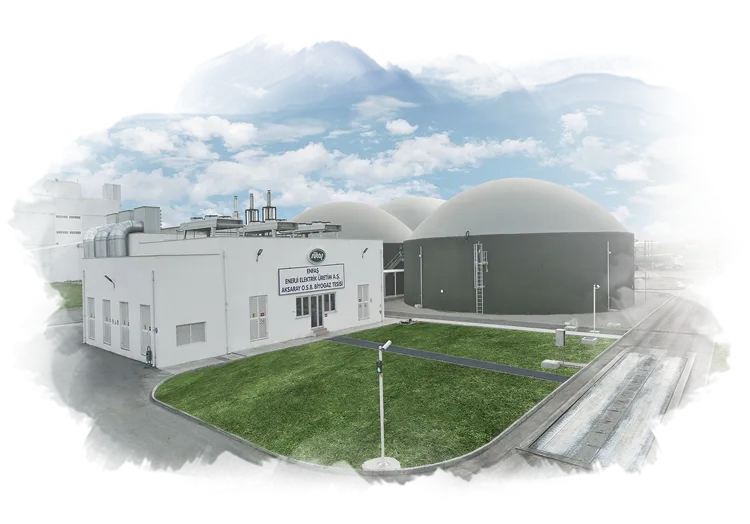 At our biogas plants with cogeneration technology, we generate electricity, produce hot water and steam and organic and organomineral fertilizers to be used in plant production from the waste of our farms and all the organic waste generated during our production processes . In doing so, we prevent the emission of methane gas, which is a major source of greenhouse gas generated from animal waste, and repurpose the waste for the benefit of the environment.
The greenhouse gas emissions we prevent at Sütaş Aksaray Natural Power Plant, the first "agricultural solid waste disposal" facility to be certified by the Ministry of Environment and Urbanization, is certified by the Gold Standard (Gold Standard for the Global Goals), an internationally recognized certification program. The certification processes of our other facilities are still ongoing.
Soil, Water, Energy Efficiency
Our main resources in milk production are soil, water and air. We work with the mission of using and developing these natural resources in the most efficient way possible.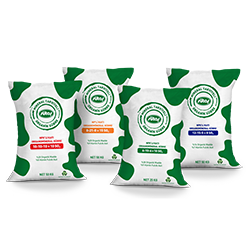 Soil Quality
We believe that ensuring access to adequate, healthy and quality food for future generations and making agriculture sustainable go through regenerative agriculture.
The health, structure and quality of the soil, where the feed for our livestock are grown, is the key to ensuring food safety, helping producers build resilience and making them stronger, and increasing productivity in agricultural production. It is therefore the key to regenerative agriculture. Because they capture atmospheric carbon, soils with high organic matter content are our most important tools in the fight against climate change.
By using the by-products of our biogas plant as organic and organomineral fertilizers in the production of fodder crops, we increase our soil's quality and carbon capture capacity.
Sütaş Organomineral Fertilizer Workshop Report
We believe that the collaboration of universities, the public and private sectors, and civil society will make major contributions to the solution of many global problems.
To serve this end, we organized a workshop on the use of organomineral fertilizers in agricultural areas and potential application areas in 2017 in cooperation with the Turkish Foundation for Combating Soil Erosion (TEMA). The workshop was attended by soil science and plant nutrition experts from 10 universities, the relevant General Directorates of the Ministry of Agriculture and Forestry, five research institutes affiliated with the Ministry and TEMA. We published the academic studies presented at the workshop in a book and shared them with the public.
We are conducting trial studies on organic and organomineral fertilizers in collaboration with Bursa Uludağ University, the Bursa Provincial Directorate of Agriculture and Forestry, and the Bursa Provincial Directorate of Environment and Urbanization.
Although the pandemic has caused some delays, our trials continue at full speed. We hope to share the results of these trials with the public as soon as possible and take the necessary steps together.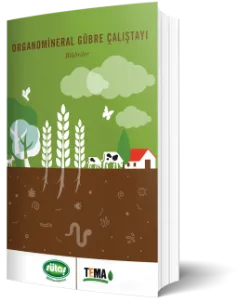 Water Efficiency
Our facilities are located in areas experiencing water stress. Using water efficiently and reintroducing wastewater to nature at high quality are among our material issues. In crop production, we determine the irrigation periods and the amount of water according to the crop type and soil moisture.
We began using drip irrigation system in 2015, and expanded the system across all of our crop production activities. This allowed us to achieve water savings up to 40 percent and an increase in yields. The processes consuming the most water in our farms and factories were cleaning, washing and sanitation. With water efficiency projects, we recycle and reuse water vapor and some of the water we use in washing. This is equivalent to 10 percent of our total water use. We also introduce practices for efficiency in water consumption.
Energy Efficiency Efforts
As our renewable energy activities increase rapidly, we also continue to carry out efforts for energy efficiency in all processes from production to distribution in order to reduce greenhouse gas emissions.
We have started using energy-efficient machinery, equipment and materials at our Tire facility, which was commissioned in 2016. In 2016 and 2017, we carried out four major projects for energy efficiency at our facilities in Karacabey and Aksaray:
We replaced low-efficiency motors with high-efficiency electric motors.
We replaced low-efficiency lighting equipment with high-efficiency ones.
We began generating energy from the waste heat (economizer applications) resulting from boiler consumption.
We replaced the low-efficiency iced water production system at the Karacabey facility with a high-efficiency system.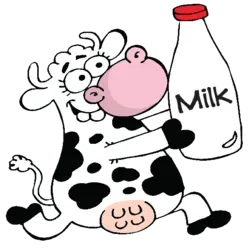 Logistics Efficiency
Dairy is a logistics-intensive sector. We emphasize efficiency in this essential ring of our value chain. With our Milk Collect and Backhaul Projects and route optimization efforts, we have been improving the processes of collecting and bringing raw milk to factories, transporting dairy products to distribution points and then to sales points, and supplying other materials such as packaging. This has allowed us to reduce both our fuel usage and greenhouse gas emissions.
Our Sustainable and Regenerative Agriculture Practices
As the leading company of the sector, we believe that sustainable and regenerative agriculture is the key to the agricultural production of the future. We walk on this journey together with non-governmental organizations and our farmers.
We carry out our agricultural activities in accordance with the "Sustainable Agriculture Principles" established by the BCSD Turkey's Sustainable Agriculture and Access to Food Working Group.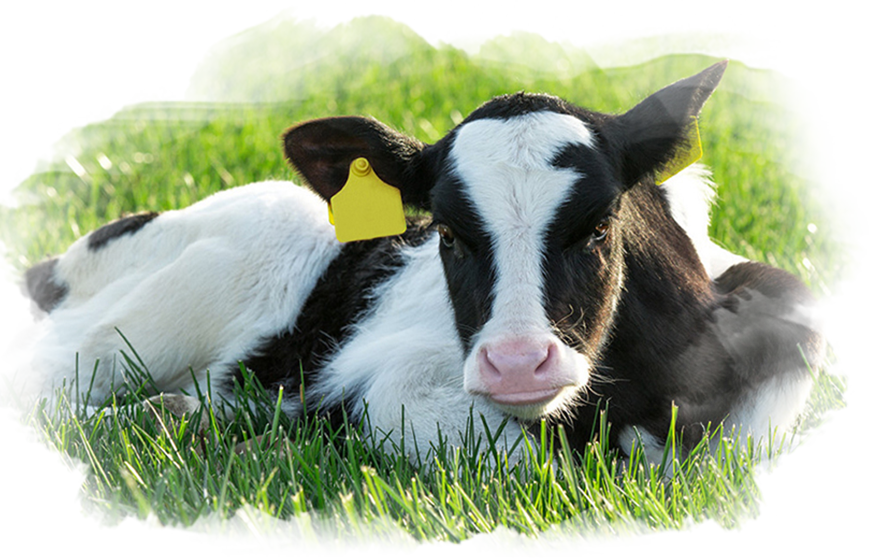 We carry out efforts that will enable dairy and fodder crop producers to comply with the principles of sustainable agriculture, and provide training and guidance for farmers at our training centers.
We consider sustainable dairy farming to be essential for ensuring future generations' access to adequate and healthy food, and supporting the sustainable management of soil, water, and natural resources.
With this understanding, we cover all stages from the production of the feed for livestock to the efficient use, protection and further development of natural resources such as soil and water; ensuring high animal welfare standards; reducing greenhouse gas emissions and waste arising from dairy farming; and improving the conditions for producers by increasing yield and profitability in production.
We consider the production of fodder crops and raw materials to be the basis for protecting and further improving the environment and natural resources. To serve this end, we make sure that the soil used for production of fodder crops is healthy and use regenerative agricultural practices to preserve and improve the soil structure.
We use organic and organomineral fertilizers on lands we cultivate and on lands used for contract farming, ensure crop rotation and carry out practices that increase the soil's carbon sequestration potential.
We use chemical fertilizers only when necessary and only to the extent necessary. With the awareness that plant protection product residues on or in the crops pass onto the livestock and the milk, we only use the approved plant protection products and only to the extent necessary. We adjust the harvest time for maximum yield but with minimum loss.
To ensure the efficient use of our limited water resources, we irrigate at the right time and use drip irrigation systems, while taking measures for the energy-efficient operation of machinery and equipment to reduce greenhouse gas emissions from agricultural activities.
Our efforts cover not only the environmental, but also the economic and social aspects of sustainable agricultural practices. With our training activities and programs for contract producers, we focus on the adoption and dissemination of these practices by all our stakeholders.
Regenerative Agriculture: The Future of Agriculture
Soil is the most important carbon sink in terrestrial ecosystems. Of the 3,170 metric gigatons of carbon in the world's terrestrial ecosystems, 80 percent is stored in soil, 62 percent of which consists of soil organic carbon. Soil organic matter contains approximately 58 percent carbon.
Soil organic carbon is also an indicator of soil quality, affecting the soil's water retention capacity and other nutrients necessary for the growth of crops and their root systems. Increasing soil organic carbon also helps to reduce the global effects of climate change by capturing the carbon dioxide in the atmosphere and making the soil healthier and more productive. This increases the resilience of agricultural systems, farmers and societies.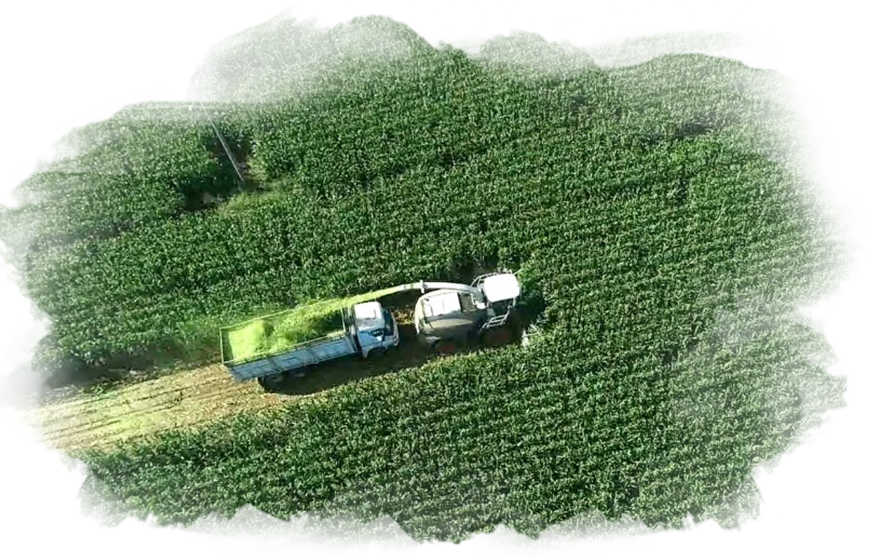 Doubling the soil organic matter facilitates the storing of more than 2 metric tons of carbon per decare and more than 76 metric tons of water. Soils with increased water retention capacity allow crops being more resilient in times of drought, prevent the loss of nutrients in the soil due to heavy rainfall, while preventing soil erosion. Regenerative agriculture aims both to protect and develop natural resources and agricultural producers.
REGENERATIVE AGRICULTURE PRACTICES
Contribute to soil formation, fertility and health.
Improve the infiltration and retention of water in the soil.
Increase biodiversity and improve ecosystem health and resilience.
Ensure soil carbon sequestration and reverse the negative effects of climate change.
Waste Management
In 2020, all of our production facilities received the Basic Level Zero Waste Certificate, becoming the first private sector company to receive certificates in their respective categories.
We are aware of how significant the act of recycling is for the environment and the future. In line with our zero waste goal, we carry out extensive efforts to reduce, separate and transform waste in our daily operations.
We use safe packaging that preserves the taste, while striving to reduce any associated environmental impact.
Packaging Materials
As required by law, we use recycled packaging material in very limited cases. We strive to choose recyclable packaging materials. Almost 80 percent of our packaging consists of completely recyclable materials, while the remainder consists of composite packaging made of paper and cardboard. Our composite packaging is FSC®-certified, documenting its compliance with responsible forest management practices.
We aim to reduce the amount of packaging we use to the extent allowed by the technology, and carry out R&D activities to serve this purpose. In 2020, we reduced the plastic used in our packaging by 344 metric tons and reduced the composite used in our packaging by 95 metric tons.
Sustainable Dairy Farming
We provide our producers with the pregnant calves, they need, bred in our Dairy Cattle Breeding Farms and Calves Breeding Centers that are healthy, vaccinated against all kinds of diseases, and have high genetic potential. We ensure that our producers have a healthy herd that can produce more milk at higher quality. In doing so, we contribute to sustainable livestock farming.
The breeding conditions, health and welfare of dairy cattle are directly linked to productivity in milk production, milk quality, food safety and the sustainability of the dairy sector. We prioritize animal health and welfare in line with this awareness.
We believe good animal care is one of the main factors for our success in dairy farming. To ensure the welfare of animals in our farms and during transport in line with our sustainable dairy farming policy, we refer to the "Animal Welfare" and "Good Dairy Farming" handbooks we have prepared in accordance with the relevant regulations of FAO, the International Dairy Federation (IDF), the World Organisation for Animal Health (OIE) and the Council of Europe.
---