We operate based on our "Farm to Table" business model by focusing on the integration of the entire dairy value chain.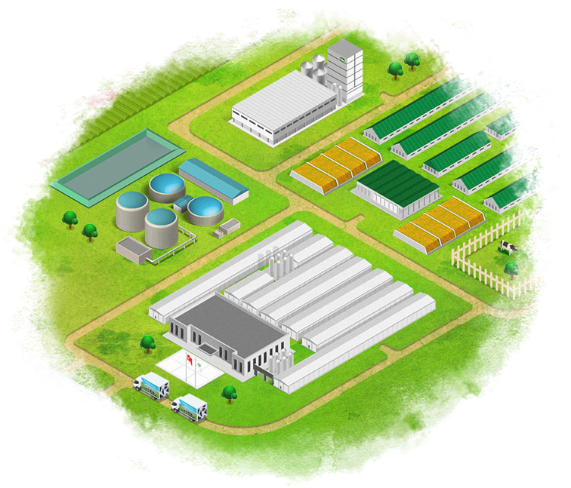 As part of our integrated model "Farm to Table", we manage, monitor, and inspect each stage
Our "Farm to Table" business model assures the naturality, taste and nutritional value of our products. From the feed of our cows to the farms they live in, from the milk they produce to the dairy products delivered to your table, we manage entire process meticulously and inspect it down to the smallest detail.
From growing fodder to producing fertilizer and energy, our business model serves as a unique sustainability model with environmental, social, and economic dimensions.
We present the best example in Turkey of the "European Green Deal – Farm to Fork Strategy," which aims to ensure sustainability across the entire food chain.