Products
Cheese
Sütaş Cheese; Masterful Tastes with the 'Love of Milk'
We are a cheese-loving country, cheese is always on our table. Our meeting with cheese starts at breakfast and continues until lunch, afternoon and dinner. It delights our day with its taste, and supports healthy nutrition and development with its nutritiveness.
Sütaş Cheese, Turkey's most favorite cheese, has many varieties suitable for all tastes. In addition to White Cheese, Süzme, Kashkaval Cheese and Spreadable Cheeses, which are the unchangeable choices of every day in Sütaş Cheese family, varieties such as Classic White Cheeses, Aged Kashkaval Cheese, Shallal Cheese, which combine the richness of Turkish cheese culture with Sütaş quality, specially produced for the palate who want to increase the pleasure of cheese. All 100% natural, all with Sütaş quality...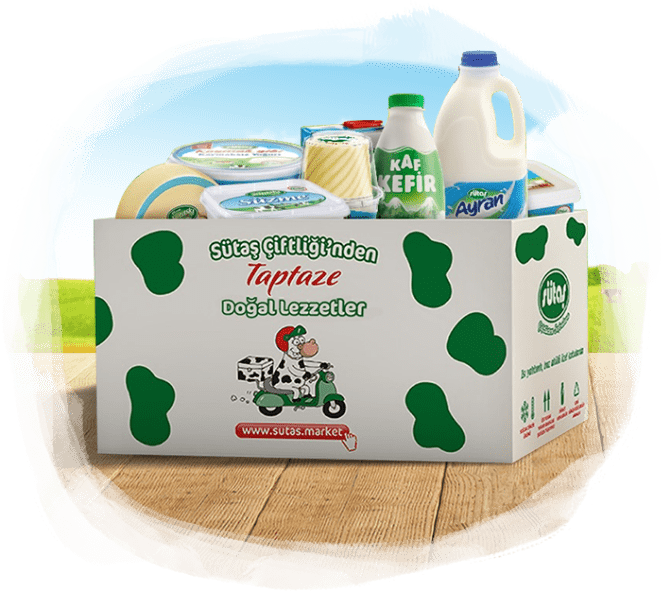 We pack your order of fresh Sütaş products in a heat-insulated cool box and deliver it from farm to doorstep with our team.
BUY FROM SÜTAŞ MARKET