Our cows live on the farms designed by our veterinarians and engineers in line with the international animal welfare rules.
These farms are equipped with digital technologies and advanced automation systems, enabling us to monitor our cows 24/7 and assure their health and welfare.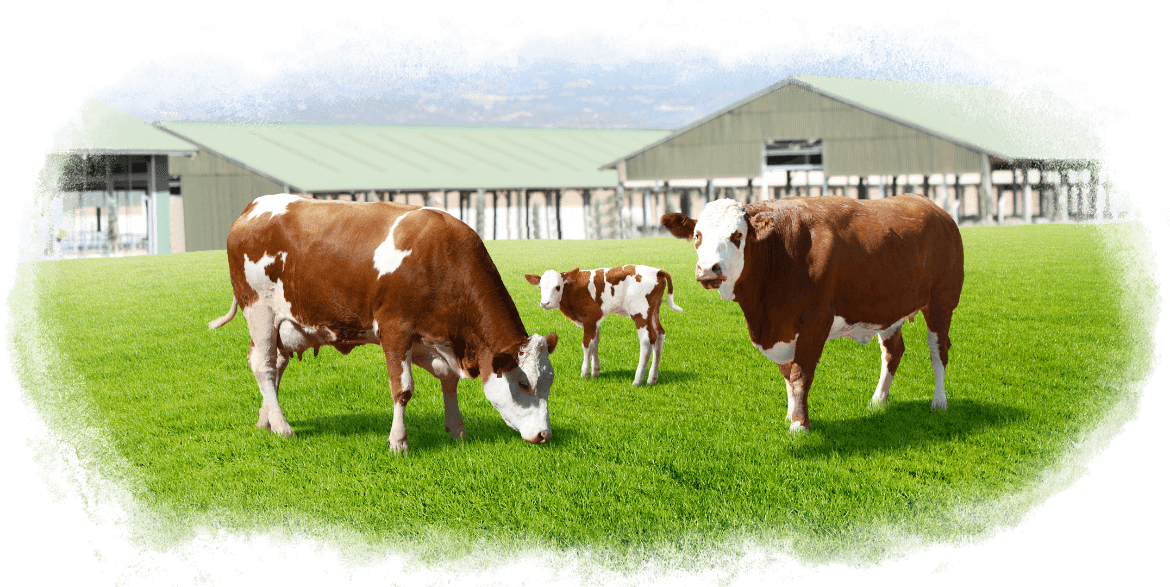 We build our farms in sufficient size to allow each cow a living space that complies with international standards.
The design of our farms ensures that each cow receives the maximum benefits from sunshine.
We furnish the cows' sleeping and resting areas with special rubber beds.
We design the shelters for our cows in a way that ensures a constant supply of fresh air.
We periodically clean the shelters with special equipment and ensure a hygienic, dry and clean environment for the cows.
The drinking water quality is essential for cows. We ensure that they have access to an abundance of clean and potable water.
We always provide an abundance of clean fodder in their hygienic and clean feeders.