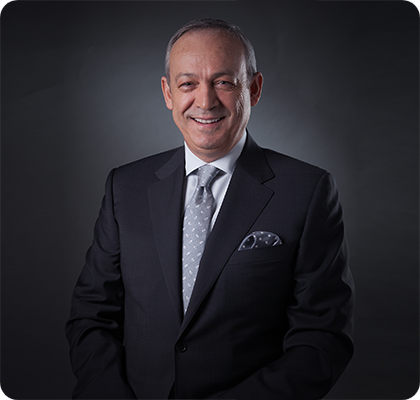 Muharrem Yılmaz
Chairman Of The Board
Muharrem Yılmaz completed his primary education in Karacabey, secondary education at Galatasaray High School, and his university degree in 1980 at Uludağ University, Faculty of Economics and Administrative Sciences, Department of Economics.
Starting his career at Sütaş in 1978, Yılmaz became the company's General Manager in 1989 and has been serving as the Chairman of the Executive Board of the group and the Chairman of the Board of Directors of Sütaş Group companies since 2005.
Alongside his professional life, Muharrem Yılmaz has been involved in various civil society organizations. He served as a Board Member of the Turkish Industry and Business Association (TÜSİAD) in 2009-2010, Vice President and Chair of the Regional Development and Business Relations Committee in 2011-2012, and as Chairman of the Board in 2013-2014. Yılmaz is currently a member of TÜSİAD Presidents Council.
Yılmaz was the Chairman of the Board of the Young Businessmen Association of Turkey (TÜGİAD) between 1999-2002 and the Corporate Governance Association of Turkey (TKYD) between 2011-2013. During the same period, he held the positions of Vice President of the Turkish Enterprise and Business Confederation (TÜRKONFED) and the Federation of Sectoral Associations (SEDEFED).
In 2003, Muharrem Yılmaz was named "Entrepreneur of the Year" at the Economist Magazine's Annual Business Awards Ceremony. Yılmaz speaks French and English, and is married with three children.