Sütaş Sugar Free Chocolate Milk 180 ml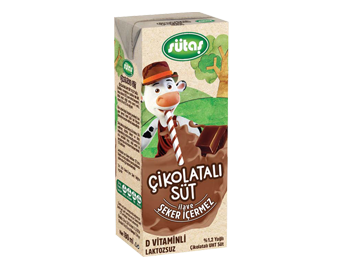 ---
Mothers Trust, Children Have Fun!
With its wonderful taste, Sütaş Chocolate Milk without added sugar will be one of the healthiest snack alternatives that children will drink with love and fun. Sütaş chocolate milk does not contain added sugar, preservatives or sweeteners. Sütaş flavored milks without added sugar, makes drinking milk much more enjoyable for children with its fun flavors. It ease to give your child the habit of drinking milk.
With Sütaş flavored milks, children both have fun and eat healthy!
Energy and Nutritional Information
Energy and Nutritional Information
Energy and Nutritional Information
Our Other Milks